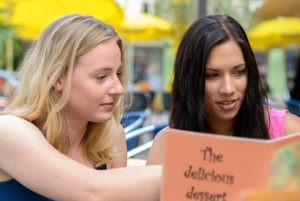 Posted on: February 5, 2018
Employee benefits can influence workers' decisions when choosing a new job or staying with a current employer. According to 2016 Glassdoor research, 4 in 5 employees would prefer new or additional benefits to a pay raise. The researchers also found that some benefits matter more to employees than others. Here's a list of six preferred benefits and perks:
1. Health Insurance
Employees highly value their health care benefits. As costs for health care services continue to increase, employees appreciate medical coverage for unexpected health problems. Since many employers now offer high-deductible medical benefits, employees are requesting voluntary plans, such as dental and vision plans, to assist with preventive care. These are plans employees tend to use most often.
2. Paid leave
The Society for Human Resource Management reports that 97 percent of employers offer some type of paid vacation leave to full-time employees. Other findings are:
86 percent provide 6-20 vacation days, and 40 percent offer 11-15 days of paid time off to full-time employees
98 percent offer paid holidays to full-time workers
95 percent include some form of paid sick leave to all employees
3. Help with student loans
Recent college graduates have over $35,000 in student loan debt. The American Student Assistance group reports that 56 percent of employees worry about paying off their student loan debt.
Currently, only 4 percent of employers have a student loan repayment benefit. Ameritas offers a student-debt repayment program called BenefitEd, through its joint-venture with Nelnet. With BenefitEd, employers can customize the program to employees' needs, such as making contributions to student loan debt or payments to a 529 college savings plan for employees without student loans.
4. Recognition
Employees recognize that completing projects and meeting deadlines on time are part of their work responsibilities. However, they appreciate a word of thanks for hard work. And when consistently working above and beyond expectations, bonus pay, paid time off or gift cards are valued rewards.
5. Retirement plan
As employees look ahead to the future, they appreciate the security that retirement insurance benefits offer. Some employers assist employees in setting up a 401k or other pension plan, sometimes offering a matching contribution, to assist employees with retirement savings. Financial and retirement planning also is greatly appreciated by employees as they look forward to retiring.
6. Flexible schedule
As employees juggle family and work responsibilities, flexible work schedules help lower stress and provide more balance in their lives to manage time and expectations. Some companies also offer additional time for child and elder care responsibilities.