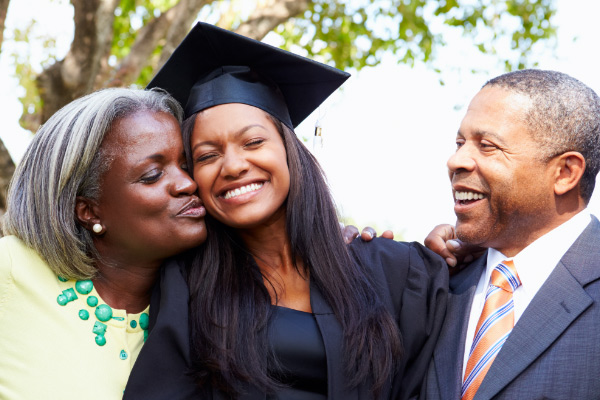 Posted on: December 12, 2022
In today's workplace, rapidly changing technology requires employees to constantly be learning new skills and applications. Learning is an essential part of our growth as individuals and professionals. Smart employers also need to anticipate new areas of growth and determine how they'll fill new positions with employees with the right types of skills.
As an employer, you have the opportunity to help your employees – and your business – thrive by offering benefits to help your employees achieve their goals, whatever they may be. In the process, you can also prepare your business for the future by offering tuition reimbursement programs to your employees.
Professional Development
Supporting continued education with tuition reimbursement can improve employees' current skills and help them learn new ones. More education brings increased performance and productivity, adding value to your company. Professional development also gives employees a better opportunity to grow their career and contribute to your company in an elevated role.
Improved Morale
Investing in the future of your employees shows you value them and want them to stick around. Employees who take advantage of tuition reimbursement should feel confident in their role and future prospects at the company. And even if employees don't want to utilize the benefit right away, they can feel at ease knowing the opportunity awaits them when they are ready to grow professionally. A University of Warwick study showed happiness made people about 12% more productive, so this benefits your business as well.
Improved Wellness
Providing benefits that help employees achieve their financial goals can alleviate stress. In a nationwide survey by Thrive Global and Discover published in March 2022, 90% of the 3,000 adults surveyed reported that money was a source of stress. That financial stress was reported by respondents as impacting physical health (21%), rates of tension (25%), and negative impacts on sleep (34%). A 2019 Prudential study suggests that employers who help their employees with financial and physical wellness stand to gain healthier, happier, more productive employees with lower rates of absenteeism, and reduced employee turnover.
Increasing Employee Participation in Tuition Reimbursement
Providing tuition reimbursement can help pave the way to a more prosperous future for your employees by saving them on education costs now and positioning them for better career prospects later. Despite those benefits, only 2% to 5% of employees eligible for a tuition reimbursement program participate, on average.
In our whitepaper, Strategies for Creating an Effective Tuition Reimbursement Program, we outline three basic steps to designing an effective tuition reimbursement program that will foster active participation:
Tailor your program to organizational goals.
Consider employee needs and communicate.
Decide how you'll administer your plan.
Explore strategies to help you craft and implement your tuition reimbursement plan to boost participation rates in our full whitepaper.
Partner with BenefitEd for Administration
Offering tuition reimbursement benefits employees in a variety of ways, which improves your company as a result. With BenefitEd, your employees can use this benefit to continue their education within a current role or learn the skills required for a new role, and we'll act as a third-party administrator, freeing up more time for your company to spend elsewhere. Learn more about how BenefitEd's Tuition Reimbursement works, and contact us today.