SECURE Act 2.0
BenefitEd can help you integrate optional provisions from SECURE Act 2.0 into your benefits, helping your employees with student loan debt save for the future – while you boost recruitment and retention for your organization.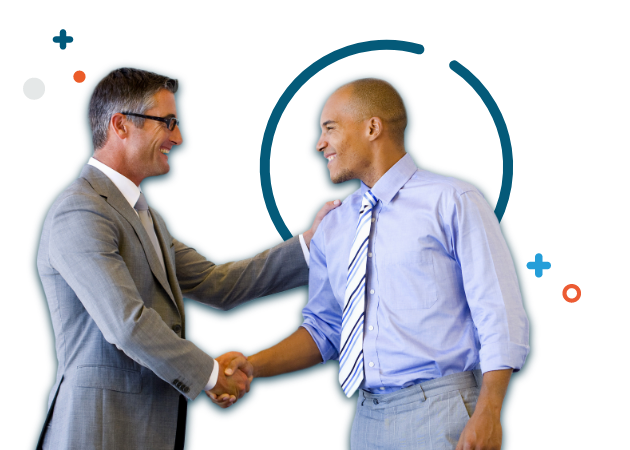 Benefits of Partnering with BenefitEd
Recognize Student Loan Payments for Employer Match
By adapting your plan to integrate optional provisions for student loan match, you boost retirement plan participation and allow employees who haven't been able to participate in employer match dollars to begin saving for their future.
Customize the Plan to Your Needs
You choose which optional provisions you incorporate (student loan match, emergency savings account, etc.) – and we help you set your program up for simple administration in compliance with your policies and SECURE Act 2.0.
Gain a Recruitment and Retention Edge
Savvy employees will call for student loan match through SECURE Act 2.0. Setting your program up to serve them shows you care about their needs, eases their financial stress, and gives you an edge over competitors.
Minimize Administration Burden
We're a trusted, administrative partner that offers flexible options for setting up student loan match through self-reporting or payroll deduction – whichever you prefer. We'll walk you through the simple set-up process.
Help your employees by including optional SECURE Act 2.0 provisions in your plan.
When you recognize the challenges your employees face in saving for their retirement and offer benefits to relieve their financial stress, your employees feel seen. The 92 provisions of SECURE Act 2.0 were designed to expand access to retirement savings and get people saving more for retirement by improving retirement rules and reducing costs for employers setting up retirement plans. Implementing optional provisions – such as student loan match and emergency savings accounts – are two ways your organization can provide meaningful benefits that give you a competitive edge.
In today's job market, showing you care about your employees by providing benefits that address their needs helps you:
Retain and engage employees.
Create a happier, more productive workforce.
Gain a recruiting edge over competitors.
Most employers have employees spanning different life stages with a variety of financial needs and concerns. With various optional provisions in SECURE Act 2.0, you can help virtually every group of employees you have.
Employees Who Have Student Loan Debt
The return to student loan repayment will impact anyone with federal student loans. Changing your retirement plan to recognize student loan payments as qualifying contributions to your retirement plan allows employees who may otherwise be unable to save toward retirement to benefit from your match dollars and begin saving earlier. Learn more about how this works.
Employees Who May Need Emergency Savings
You can allow employees to create a "sidecar" account tied to their retirement account designated for emergency savings, capped at $2,500 or whatever smaller amount you choose. Or, you can auto-enroll your employees at a rate of up to 3% of their pay into sidecar accounts and allow withdrawals at least monthly. There are limitations on who can contribute to a sidecar account. Learn more about how this works.
How the Program Works for Students with Education Debt
Frequently Asked Questions
By investing in their employees' growth and development, employers can help increase retention and reduce turnover. This benefit also helps employers promote more talent from within, instead of outside talent – helping their bottom line.
BenefitEd acts as a third-party administrator of the program, freeing up valuable company time. Employers can be confident their tuition reimbursement program will be handled smoothly, while employees can focus on more important work.
Employers can choose their own criteria to determine which employees are eligible.
Featured Resources
In our Resource Center, you'll find useful articles, videos, case studies, white papers, and more. These resources provide information on how to achieve your business objectives by effectively using education benefits to attract and engage employees.