Employer-Assisted Student Loan Repayment
By helping employees pay back student loans through making regular, monthly payments, employers can recruit, engage, and retain more educated, productive, and focused employees.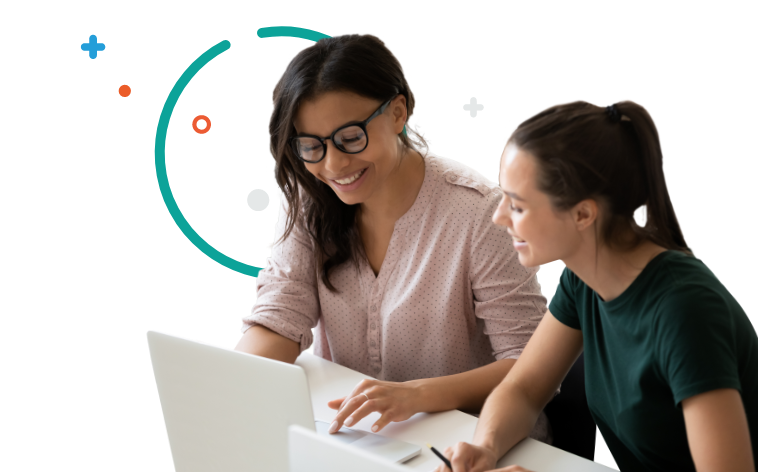 Benefits of Partnering with BenefitEd
Customize the Plan to Your Needs
You have option to choose which employees receive the loan repayment benefit – and how much you contribute to each of them.
Decrease Recruitment Costs
With a differentiated, unique benefits package, you gain a recruitment edge that helps you attract the best candidates while helping them work toward financial freedom.
Engage and Retain Employees
By addressing a core need to pay down student loan debt, you increase employee engagement and retain educated employees.
Minimize Administration for Your Team
With BenefitEd's experienced team, implementation is simple – and we handle program administration and support, too.
Getting Started is Simple
1
Program
Design
We help you identify which employees carry student loan debt, and help create a benefit package based on your unique needs. It's completely customizable – you decide:
Who's eligible for the benefit.
How long eligible employees will have the benefit.
How much you'll contribute per employee.
How often you'll make contributions.
2
Easy Plan
Implementation
At BenefitEd, we do the heavy lifting so you don't have to. As an employer, all you need to do is:
Provide the employee enrollment file.
Verify employee status and provide a lump sum payment.
BenefitEd will provide outreach and collect information from employees, distribute payments and notify employees when to expect payments and deposits.
3
Payment Plan Reporting and Results
BenefitEd tracks the impact on employee retention.
Monthly enrollment reports help you keep tabs on your loan repayment program.
Employees receive email confirmation that payment has been made, reinforcing the program value.
Frequently Asked Questions
We make it easy to find answers to your questions about creating and implementing your employee benefits programs. Here are common questions we encounter.
Any employer can offer it to any employees who have student loan debt, or to a specific subset of employees. For example, an employer could offer student loan repayment to attract and retain talent in certain positions that require specialized training or where recruitment is more difficult.
All federal and private student loans qualify to receive payments. The student loan must be in the employee's name.
The contribution amount varies by organization, based on their budget. We see contributions from $25 to $1,200 per month. The most common is $100/month.
Featured Resources
In our Resource Center, you'll find useful articles, videos, case studies, whitepapers, and more. These resources provide information on how to achieve your business objectives by effectively using education benefits to attract and engage employees.