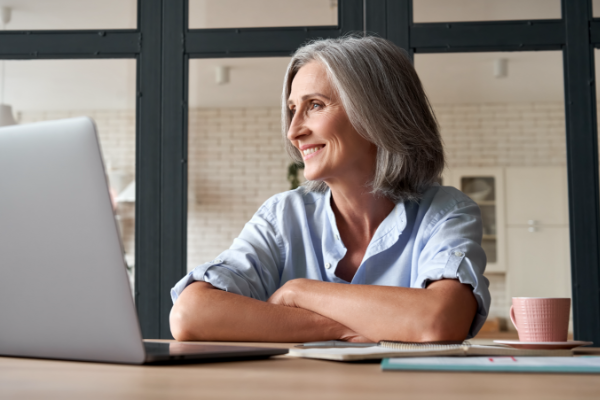 Posted on: December 3, 2021
Employment of workers aged 65 or older has grown by 117% in a span of 20 years, while employment of individuals age 75 or older has also increased by 117% in that span. It is important to accommodate the new and upcoming talent in the workforce, but with the population of older workers growing steadily, employers need to consider adding benefits that appeal to the older workforce.
Older employees often have more financial responsibility than their younger colleagues do. Having spent more time dealing with life's expenses, they often need assistance to meet their financial goals. They think about saving for retirement, paying off their education debts, paying for children's or grandchildren's education, and more.
Since it's more common for people to continue working after age 65, it's important for employers to offer competitive benefits that appeal to this older demographic. Employer-assisted student loan repayment, employer-assisted college savings programs, and Employee Choice are all valuable benefits that may appeal to older workers.
Employer-Assisted Student Loan Repayment
This benefit allows employers to help their employees pay back student loan debt by making regular, monthly payments to employees' student loans. Increase engagement with your older employees by addressing this specific need and help them achieve financial freedom. BenefitEd makes employer-assisted student loan repayment even sweeter, because we'll take care of the program administration and simplify the implementation.
Employer-Assisted College Savings Programs
Extend the reach of your benefits by helping employees and their kids or grandkids achieve their dreams of a college degree. Through this benefit, employees can use an existing 529 college savings plan or open a new one by naming an account owner or beneficiary. Employees can make contributions to their college savings account and accrue interest . Along the way, employers provide additional financial contributions to the account through BenefitEd. When the need arises, employees use funds from their savings plan to pay for tuition, books, and other education-related expenses.
Employee Choice
This benefit allows employees to use company-matched funds to best fit their financial goals. Employer-matched funds can be directed to student loans, retirement savings, or a combination of both. With Employee Choice, your employees have complete control of how they want to allocate their employee-matched funds.
To support the needs of the growing older workforce, consider implementing these benefits to help them achieve their financial goals. BenefitEd can help, contact us today to get started.