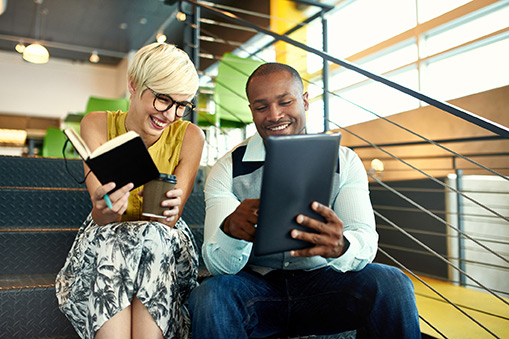 Posted on: February 12, 2018
Whether your company is benefiting from corporate tax overhaul, growing due to a merger or acquisition, or you had a banner year in sales, consider reinvesting those earnings with your employees to increase retention rates. Learn about some progressive ways to enhance recruitment and retention, and have a positive impact on your associates. Here are 4 reasons employers should invest company savings on employees.
1. Improve Benefits
Employees today are choosier in taking job opportunities and are more willing to leave an employer for a more attractive position. One survey revealed that new hires plan to look for other job opportunities within two years. Often the employee benefits package is an influential tool in recruiting and retaining talented team members. Employers should consider setting aside a portion of their savings to improve the quality of their benefits plans, such as lower deductibles for health plans or underwriting costs of voluntary health coverage.
2. Assist with education expenses
Many employees have college student loan debts of at least $35,000, which can significantly impact their family and lifestyle choices. Increasingly, employees with kids or grandchildren in college are taking loans to cover tuition costs. Other employees want tuition assistance for advanced degrees or professional training. By setting up programs that help with these expenses, you are showing you are committed to a well-educated, financially stable workforce.
New programs like BenefitEd, help employers offer benefits programs that pay down student loan debts and fund college savings plans. In fact, studies show that these programs can even be a persuasive factor in attracting and keeping employees.
3. Encourage overall well-being
Employees appreciate programs that support their overall well-being. However, since many workers are worried about money, and desire financial stability, employers should consider offering more financial well-being resources. Review the benefits of employee well-being programs by reading this blog.
4. Provide tools for productivity
Experts project that businesses will invest nearly 5 percent of their monetary savings on equipment and capital goods. Employers should consult with employees to identify technology and other tools that will make their job easier and be productive in any work environment.