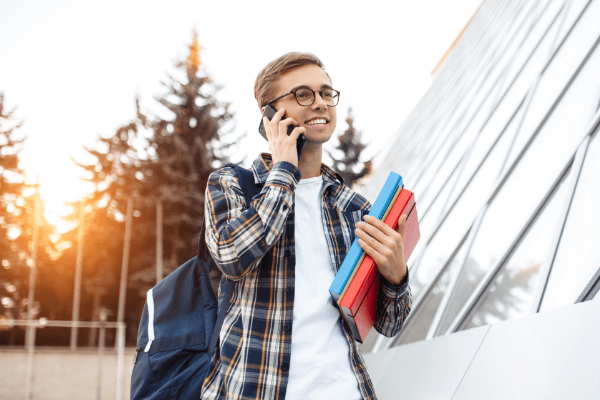 Posted on: April 12, 2023
It's in every employer's interest to stay current on the numbers when it comes to student loan borrowing, policies impacting repayment, and what it all means for your employees who carry student loan debt. In today's competitive job market, attracting and retaining educated employees is a major challenge – and more employees of all ages are asking for assistance with student loan repayment.
Waiting for a verdict on the Supreme Court hearing of the student debt relief plan is just one piece of the student loan puzzle – and the verdict will be the trigger for returning to repayment after a three-year repayment pause. Do you understand all the details of the Biden-Harris Administration's proposed plan and how it will impact borrowers at various income levels?
The Department of Education and Federal Student Aid are also proposing changes to the income-based repayment plans, with a proposed new plan and calculation that will cover interest for borrowers who make monthly payments – and will reduce the payoff time for borrowers with balances under a certain amount.
In the meantime, the number of employers ramping up to offer student loan repayment assistance for their employees may grow throughout 2023, based on the passing of an Omnibus Spending bill passed in the last hours of 2022. With provisions from the SECURE Act 2.0 wrapped into the bill, employers in 2024 will be allowed to amend their retirement plans to recognize an employee's student loan payments the same as though they would an elective deferral to the plan. Earlier matching based on student loan payments will have tremendous positive impact on retirement savings for employees who currently can't afford to contribute to their 401(k) or 403(b) plan.
According to BenefitEd CEO Michael Riordan, these recent changes provide real opportunities for employers. "While there are still many unknowns in the student loan industry, recent policy changes incentivize employers to help their employees with paying down student loan debt. We know firsthand from working with our clients that implementing a student loan repayment benefit provides a clear recruiting and retention edge and an impressive return on investment."
To find current student loan debt statistics and explore specifics of student debt provisions in the Omnibus Bill, the possible impact of the proposed debt relief bill, and how the revised income-driven payment plan works, download our new whitepaper, Student Loans in 2023.