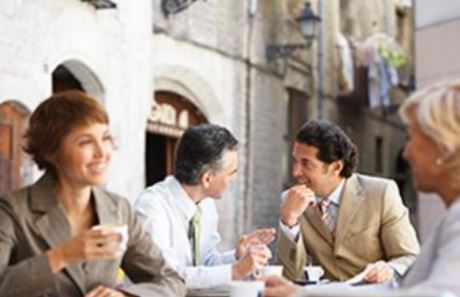 Posted on: July 9, 2018
A new work culture is emerging as American businesses focus on the overall health needs of employees. For years, employers have provided wellness programs dedicated to encouraging employees to improve their physical health and fitness. But employers now are recognizing the need to focus on the overall well-being of their workers. A recent Staying@Work survey revealed that within the next year, 64 percent of employers would adopt programs to address the overall health needs of employees in five areas:
1. Financial
Nearly 75 percent of people worry about their finances at least some of the time, reports the American
Psychological Association. In addition to concerns about house and car payments, and child care and daily living expenses, employees are worried about student loan debt. Financial worries can affect an employee's work performance. The World Health Organization calculates that financial stress costs employers $300 billion each year in missed work and lost productivity. Nearly 50 percent of full-time workers acknowledge worrying about personal finances while at work. Nearly 84 percent of employers provide financial counseling to show employees how to set up and maintain family budgets. This includes student loan repayment assistance, such as the BenefitEd program offered by Ameritas in partnership with Nelnet.
2. Social
One way that employers support employees' social well-being is with policies that allow flexibility and work-life balance. Employees who feel they can control their schedules to better juggle work and family responsibilities are more relaxed, productive and satisfied with their jobs.
To help out, some employers offer onsite or discounted child care to make it easier for employees to care for their children. Others schedule fun, educational team activities for employees during work hours.
3. Community
Research shows that employees prefer to work for employers that are socially responsible. One study found that 79 percent of employees surveyed preferred to work for an employer that cares about social and environmental issues, and encourages community involvement.
Many businesses even allow employees to support community needs and programs during the workday. These experiences help associates to connect with the people in their communities, and feel the goodness that comes from helping others, when they otherwise would not have time.
4. Career
Employees want to work for employers that appreciate them and provide learning opportunities. Many employers offer tuition assistance programs, lunch-and-learn options to develop new skills or training for jobs in other departments.
5. Physical
Nearly 70 percent of employers encourage employees to develop healthy lifestyles, according to the
Staying@Work survey. Popular programs include nutritious food and snack choices in the cafeteria and a workout area to make it more convenient for employees to exercise.