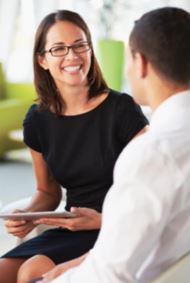 Posted on: July 9, 2018
Every employer wants the best, most talented employees they can hire. The competition for talent is fierce, especially for younger professionals who want jobs that fit their life and professional goals. In response to this challenge, employers must have an excellent recruitment and retention strategy. Consider the following tips on how to design compensation and benefits for millennials.
Workforce Challenge
Millennials, age 18 to 34, make up the majority of today's workforce. However, nearly one-third of them report not being engaged with their jobs. Often, it's because they don't feel connected to their employer and other employees.
Millennials are not afraid to change jobs. They actively look for work
opportunities that support their professional growth interests. In fact, some
employees plan to pursue a different position within two years of accepting a
new job. Or sooner, if their job isn't meeting their expectations for personal and professional growth and development.
Engaging employees
Continuous turnover of employees can create upheaval in businesses and impact employers' bottom lines as they constantly recruit and retain new employees. However, it is possible to slow the revolving door of employee turnover by updating job responsibilities and adapting compensation and benefits to employees' needs. A competitive salary is important to employees today. But millennials want more than a paycheck. They look for jobs that provide the right mix of experiences, such as:
Preferred benefits
Work-life balance
Financial well-being
Authentic benefits communication
Preferred benefits: Health coverage and assistance with student loans
For years, experts have said that millennials don't appreciate their benefits packages. However, research shows the opposite is true. Millennials highly value their benefits but use their plans differently. Many don't understand the importance of preventive care, so they wait to use their benefits until a medical problem arises. As millennial employees age and have families, their appreciation for employee benefits increases. Now they want the same benefits as their older co-workers. At the top of the list of benefit requirements are healthcare benefits, such as medical, dental and vision plans. A close second is assistance with student loan debts, such as the
BenefitEd program available through Ameritas and Nelnet. Millennials want this benefit because it helps lessen financial worries and improves their quality of life. At least 33 percent of the workforce has college loan debts of more than $35,000. This is significant debt that many employees will be paying off for a long time. This debt load can affect employees' performance and satisfaction at work and in many other areas of the lives. Employers who assist employees in paying off their loans can enhance their reputation as an employer of choice. Learn more about this benefit by reviewing this blog.
Work-life balance
Millennials want jobs that allow them to work in the office or at home. They want to connect with their coworkers and work collaboratively on team projects. However, they also desire the freedom to adjust work schedules to accommodate personal or family needs. Providing regular team-building activities will encourage employee engagement as they connect with co-workers in fun and educational experiences both in work team meetings and outside the office.
Financial well-being
Today's workforce appreciates personalized work experiences that emphasize overall well-being, with a special focus on finances. As employees juggle financial burdens of student loans, family and health expenses, and personal living needs, they spend hours during the workday worrying about how to cover their debts. Employers can ease their worries by providing financial well-being programs. Employees of all generations appreciate help in creating a budget and making wise investment decisions. When financial worries are addressed, work performance improves as employees focus on their jobs.
Authentic benefits communication
Employees want straight-forward, authentic benefits communication with simple explanations and details. Millennial employees especially are suspicious of videos and other information that are too polished. Many employers struggle to communicate benefits effectively to employees because they don't know how to reach employees. Creating strategic communication plan takes some time, but the process is relatively easy. The value of satisfied employees can far outweigh the investment.