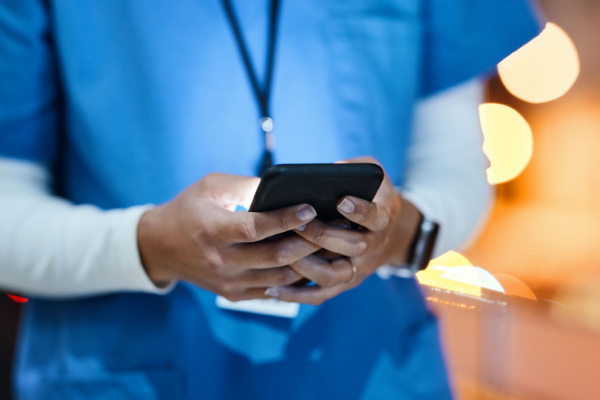 Posted on: November 15, 2023
While all nearly industries have been impacted by the Great Resignation in recent years, few have been harder hit by issues of retention and faced with greater recruitment challenges than health care.
Health Care Resignations: Steadily Increasing
Source: U.S. Bureau of Labor Statistics
A nursing shortage that was already impacted by too fewer nursing educators reached a crisis point during the pandemic when long hours and unprecedented stress took a toll on health care workers – many of whom reached a point of burnout and left the field entirely. Even after the pandemic subsided, the staffing shortages created additional stress for the workers left behind, impacting them to varying degrees and leading to additional departures.
What Impact Does the National Staffing Shortage Have On Your Job & Facility?
2 in 5
Workers Said a Major Impact
1 in 3
Workers Said a Minor Impact
Source: https://pro.morningconsult.com/trend-setters/staff-shortages-impact-health-workers
The exodus from health care is accompanied by an aging population and an anticipated outpacing of health care jobs needed by the projected number of individuals expected to complete degree programs based on current capacity. A McKinsey analysis of Lightcast data and U.S. Bureau of Labor Statistics shows the projected educational pipeline falls short of meeting increased demand for qualified healthcare professionals in many fields, with nursing care leading the way.1
Facing the Challenge Creatively with Additional Benefits
In light of this grim situation, health care employers have become increasingly creative in an attempt to help retain qualified workers and compete for new employees to replace those they lose. The standard benefits like strong health, dental and vision insurance, and paid sick and vacation time simply aren't enough. Flexible scheduling is increasingly important to help employees curb burnout and prevent turnover. Given the high cost of education for those in health care careers, the return to federal student loan repayment in fall 2023 has put a greater premium on employers who offer assistance with paying back student loans.
Memorial Hermann Health System in Houston has had a student loan reimbursement program since 2015. Each employee who's earned a degree within the last five years and has student loans receives help from the organization paying them back – to the tune of $200/month for a nonclinical position or $400/month for a clinical position – up to a total lifetime limit of $20,000. Memorial Hermann uses the program to build their pipeline and retain nurses. During 2020, they were able to retain 95% of student loan participants who were first-year nurses.2
Also factor in that health care professionals in most states are required to complete continuing education to maintain their professional licensure. Asking employees to complete this education at their own expense when they're also paying off student loans is a huge ask of their time and money. Employers who pay these continuing education expenses for their employees through tuition reimbursement or tuition assistance gain an edge over competitors. As we head into a time when qualified candidates simply won't be available, paying for good employees to retool for positions where they're needed (at the organization's expense) may be a great way to keep good employees, help engage them with new opportunities, and fill crucial skilled or operational gaps. With advances in medical technology, retooling current employees with skills for new roles is an efficient way for health care employers to fill these roles.
What's the Payoff?
Studies have shown that employees who use education benefits are more likely to stay with their current employer than those who don't.1 Education is frequently linked with a more productive and engaged workforce – and that applies to health care professions too. Gallup research also found that productivity among highly engaged teams is 14% higher than that of teams with the lowest engagement.1
Besides helping you keep your employees engaged and working productively for you instead of your competitor, education benefits are an investment in your brand. Employees enrolled in corporate higher education programs are more than 80% more likely to recommend their employer to others.1 What better way to sell your health care organization than through the recommendations of your current employees – and with the added benefit that it reduces your recruitment costs, too?
Learn More
Many incentives are now offered to employers through legislation such as SECURE Act 2.0 that encourage employers to assist employees with managing competing financial priorities such as saving for retirement and paying down student loan debt. There's never been a better time to expand your education benefits offerings. A joint venture between Ameritas and Nelnet, BenefitEd is an experienced benefits administrator combining the expertise of two longstanding companies.
Reach out today to learn how we can help you recruit, retain, and engage employees for your health care organization using customized education benefits such as employer-assisted student loan repayment or tuition reimbursement to meet your needs.