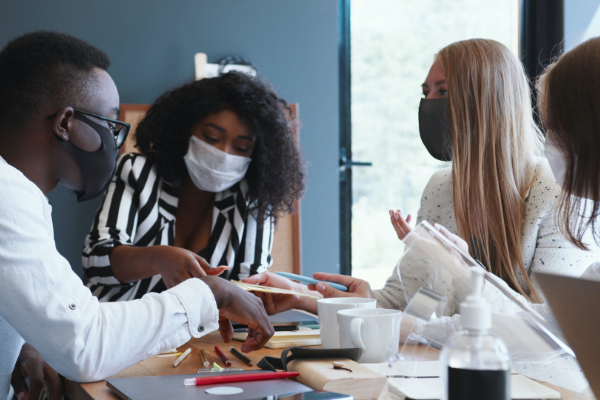 Posted on: April 20, 2021
To employ a more diverse workforce, companies should consider more robust debt relief benefits that help new and current employees who struggle with loan debt.
It's imperative for today's companies to employ a diverse workforce. While there are many different variables to consider when recruiting diverse talent, companies utilizing student loan benefits have a leg up on closing the diversity gap and helping underrepresented workers build successful careers.
The burden of student loan debt disproportionally impacts underrepresented employees. In 2016, 85% of Black graduates held debt compared to 69% of their white peers, according to The Center for Responsible Lending. Black graduates also owe an average of $25,000 more in student loan debt than white college graduates.
According to a Demos report, white male borrowers pay off an average 44% of their balance within 12 years, while 55% of Black male borrowers and 45% of Black female borrowers will default on a loan in that period. This report points to a similar gap in default rates between Hispanic students (35% for women and men) and white students (21% for men and 20% for women).
This disparity creates an opportunity for employers to help these underrepresented graduates entering the workforce pay down their student loan debt. Offering student loan repayment assistance as part of an employee benefits package is a great way to alleviate this situation and boost diversity.
Employers are trying all different types of diversity initiatives, changing company culture and broadening recruitment parameters. These companies should also be considering more robust debt relief benefits, as it would help an entire generation of new employees that are struggling with loan debt, especially underrepresented graduates.
As of 2019, only 8% of employers offered repayment assistance. With student loan debt hitting a record total of $1.7 trillion in the first quarter of 2021, employers should think about offering repayment assistance to help employees and create a more diverse workforce.
To learn more about student loan benefits, contact BenefitEd.