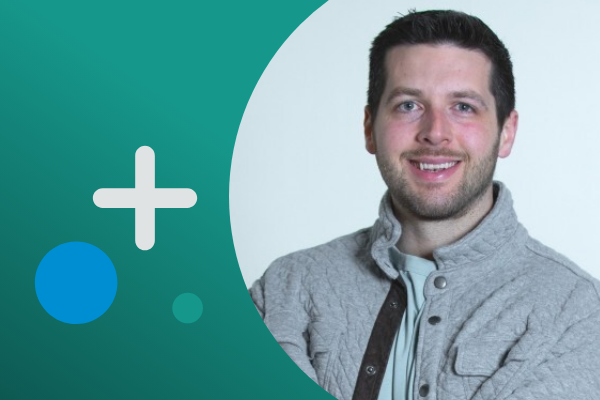 Posted on: July 11, 2023
We talked with BenefitEd's Tahner Pinkman about his role as Sales Manager. Discover what he likes about working with employers, what changes he's seen in the employment market, what he brings to his role, and more.
How long have you been with BenefitEd?
I have been working at BenefitEd since August of 2019 – coming up on four years.
What interested you about this position when you started?
The opportunity to make an impact on people's lives. Student loans and paying for education are a big stressor for many people, and I knew this job could impact people in a positive way.
How has your role evolved since starting with BenefitEd?
Frankly, I feel like my role hasn't changed significantly since I started. While I continue to work with employers helping them build amazing programs to find and keep employees, we've also added some new programs. Rather than solely focus on student loan plans, now we administer 529 and tuition programs to really enhance our employer offerings. It's awesome to be able to work with employers across the country and help build programs that truly make a difference in the lives of their employees.
What changes have you seen in that time – to employee benefits, the job market, etc.?
Since joining in 2019, there have been many changes within the company and the industry in general. Working within benefits during COVID and the lockdown was an interesting experience, and I feel like external factors during 2020-2021 have had significant impacts on not only the market, but our organization as well. The Great Resignation and employers struggling to find and keep employees is something I never expected to see. From these changes, employers have looked for benefits to help them gain a recruitment and retention edge. At BenefitEd, we're glad we've been able to add tax-free student loan repayment and tuition programs to meet employees' needs and help employers get a handle on recruitment and retention issues.
How has your past experience prepared you for your current role?
Working in sales is always a rollercoaster. My prior experience with the highs and lows has prepared me for this. For me, the focus has to be on the end goal of helping employees rather than dwelling on the occasional challenges that arise.
What do you most enjoy about working with employers?
We're working together to make a difference in people's lives. Outside of that, I love being able to meet and talk with great people all over the country.
What do you see as the biggest challenge employers face when it comes to implementing employee benefits?
Education benefits, especially loan repayment, is a really new thing. Many times, there's uncertainty around how it can and should work. We strive to make things extremely clear and fully lay out expectations for employers to make implementation simple.
What do you enjoy about working with brokers?
I love the chance to help educate brokers. With a newer benefit, there are many unknowns so education is key.
What's an important or interesting skill you bring to your role?
I'm not sure I'd really consider this a skill, but I'd say it's just doing what I say I will. I take a lot of pride in my work. When someone asks for something by a certain time or I promise something, I'll get it done.
What are you most looking forward to in your role?
With the passing of SECURE Act 2.0 and with loans coming back into repayment, I feel like there's going to be a magnifying glass on student loans for the rest of this year and next. This will likely create some urgency for employers to step in and help support employees, giving me a chance to support employers with their new programs.
Is there one BenefitEd program you're excited when clients implement and why is it special to you?
My favorite program we have is still student loan repayment – especially with loan repayment beginning here in the near future and the average debt burden being over $30K per borrower. People's pocketbooks are hurting. Seeing employers step up to help employees with their debt is a really powerful thing. On the flip side, recruitment and retention impacts are massive so it truly helps employers as well.
What helps you stay organized and focused?
Frankly, I'm not the most organized person. I like to get things done quickly and efficiently. I'm a big list guy, so I write everything down and knock it out piece by piece. In this role, unknown things are always popping up, so I take those in stride to get them finished. (And, of course, I add them to the list so that I can.)
Share a particularly useful piece of advice you've received.
I love to live by "under promise and over deliver." I learned this back in college, and it hasn't let me down yet.
Do you have any activities or hobbies you enjoy outside of work?
I love to be outside, play with my kids, go to the gym, and play sports. Really, anything active is my go-to. Having small children is an activity in itself – you never know their next move!