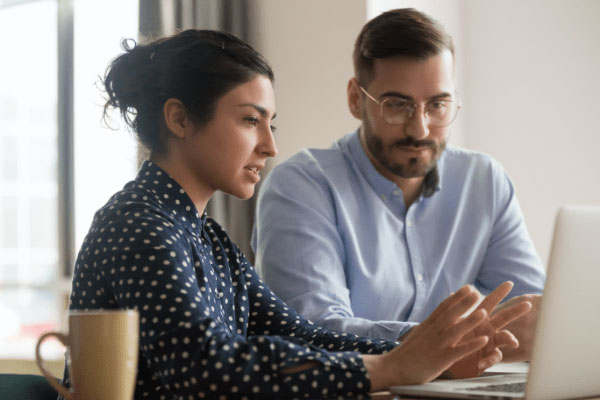 Posted on: March 22, 2022
Employee turnover continues to plague businesses. Around 73% of workers of all ages are open to new job opportunities. The pandemic created an opportunity for employees to take a step back and reflect on their employment situation, and consider other career options moving forward. The Bureau of Labor Statistics shows that around 15.5 million Americans have followed through and quit their jobs since April.
When an employee leaves, employers spend up to 213% of the lost worker's salary, depending on the job level, to hire someone new to fill the position. Employers need a strategy to slow the turnover trend. One key step is to offer attractive benefits and experiences that provide employees with choices.
Provide benefits employees can tailor to their needs
Most employees highly value their benefits. A recent study found that 78% of employees surveyed would stick with an employer because of the benefits they receive.
Employees don't want canned coverage that offers only one or two choices. They want to pick the coverage options that will best serve their needs. They also look for ways to minimize out-of-pocket costs.
Since employees spend over $10,000 on average a year for medical care, many employers offer benefits with preventive care options that help employees cut costs. By taking advantage of health screenings, potential problems can be found early, such as serious medical conditions, oral health concerns, or vision issues.
Educate employees so they can make smart choices
Research states that only half of employees understand their benefits. Workers often are confused about the terms and covered services, such as co-pays, out-of-pocket expenses, or deductibles.
Employers should invest time in helping employees understand their benefit choices, so they pick the right plans. Provide a list of questions for employees to use when reviewing plans to make sure the coverage and cost is the right fit.
Offer a menu of benefit choices
Medical insurance is a primary benefit employees value to help them take care of serious health problems. They also rely on dental, vision, and hearing coverage to provide preventive care choices.
Financial well-being. Next on the list are benefits that help employees with financial well-being, such as budgeting, investments, savings plans, and help to pay off student loans.
Many employees are not saving for the future due to their current financial concerns. A common factor in those concerns is student loan debt. Among working professionals with student debt, 90% say that having a student loan repayment benefit would positively impact their decision to accept a job offer, to recommend an employer or to want to stay at their current employer.
With BenefitEd's Employer-Assisted Student Loan Repayment, employees can make their regular monthly student loan payments, and employers can choose to make contributions that help their employees pay back their debt. Over 47.9 million people collectively have $1.75 trillion in student loans, EducationData.org reports.
At one time, employees could only choose to direct employer-provided matching-funds to retirement plans. Now, many employers offer the option of directing employer-matched funds to college 529 savings plans. BenefitEd offers several different benefit programs that allow employers to offer flexible options, giving their employees freedom to choose how they receive help from their employer with their financial goals.
Learn more about these options at YouBenefitEd.com.