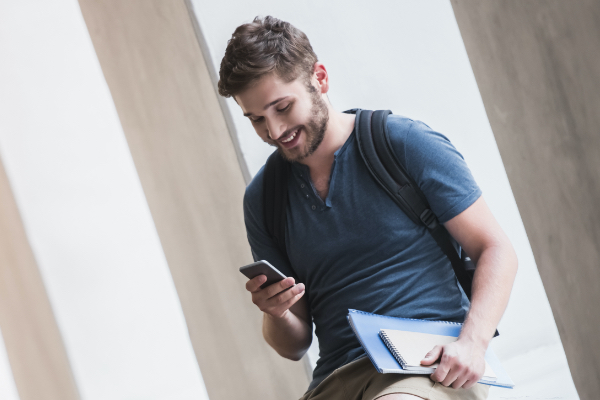 Posted on: August 25, 2022
President Biden has extended student loan relief through December 31, 2022. This means payments for federal student loans won't be due until afterDecember 31, 2022.
In the next few months, borrowers will have to prepare for the beginning of student loan repayment as forbearance ends.
Nearly 44 million borrowers will have to start repaying debt totaling at an estimated $1.7 trillion that has grown significantly in the last 15 years. Many borrowers are not ready to handle repayment yet, and are concerned about paying back all that they owe.
With growing concerns over student loan debt, the government has taken the following steps to address this issue:
The Setting Every Community Up for Retirement Enhancement (SECURE) Act, which allows 529 plan withdrawals of up to $10,000 annually to pay down student loans.
The Coronavirus Aid, Relief and Economic Security (CARES) Act, which paused federal student loan payments through Sept. 30, 2021, and temporarily set the federal student loan interest rate to 0%. It allowed employers to contribute up to $5,250 in tax-exempt student loan repayment through Dec. 31, 2020.
The Consolidated Appropriations Act, 2021 (CAA), which extended the CARES Act provisions to allow employers to make tax-exempt loan-repayment contributions of up to $5,250 through 2025. Employers and loan holders are strongly advocating that Congress make these contributions a permanent benefit.
Employers can see the mental strain that employee debt can cause. Financial stress can impact performance and productivity at work. Employers can alleviate some of this stress by offering benefits that help their employees pay down their debt.
Supporting employees as they repay student debt is a great way to help them achieve their goals and show that you care. Relieving that financial stress can make your employees more focused at work, and more loyal to your company's future.
BenefitEd has education benefits programs like Employer-Assisted Student Loan Repayment to reduce the time it takes to pay back student loans. We also offer Tuition Reimbursement programs to reward your employees for continuing their education. While so many are concerned about their financial situations, employees will be attracted to employers that can help solve their problems with generous benefits packages.
To learn more about BenefitEd's education benefits programs, contact us today.
Originally published August 30, 2021.